28-1-2016
For those who want to understand how the wire is fed through, see this picture.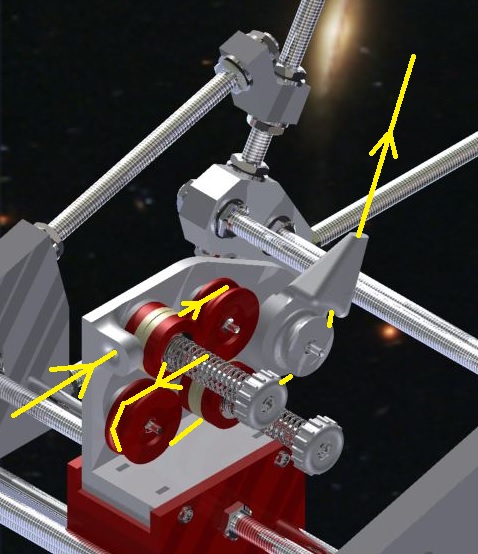 7-3-2014
Always nice to see someone actually use my files. In this case the wire tensioner 🙂
Thanks Oscar!!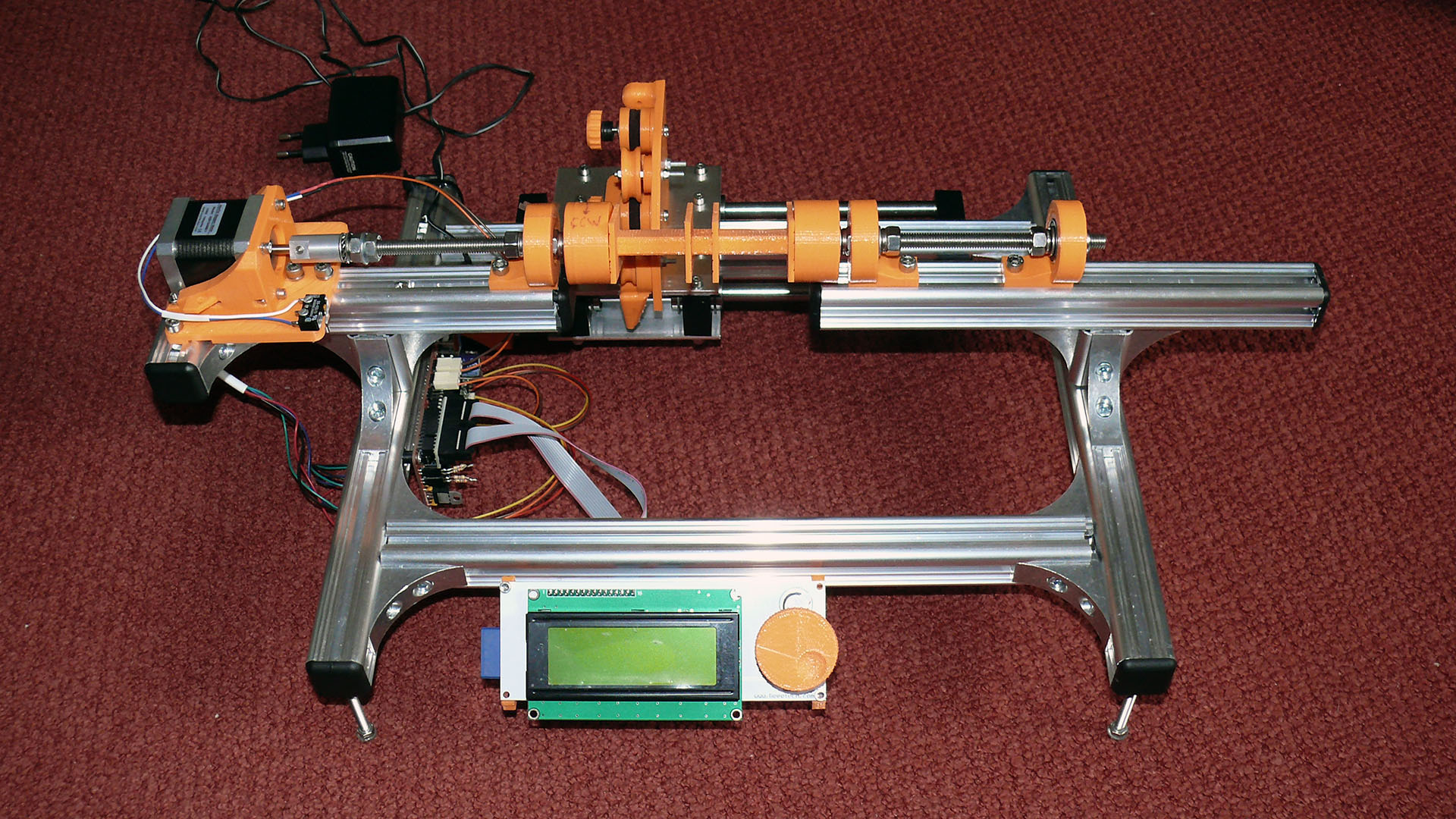 24-2-2014
for those interested, I have put all the files on GITHUB
Nico
Having built my 3D printer and that I have a strong passion for Tube audio I decided to build my own coil winding machine. And as I have a lot of experience with Autocad Inventor 3D I wanted to design the whole thing first using Inventor before building any parts. And using Inventor also gives me the confirmation that it all fits.
Version 2.0
Having built experience from version 1 it was time to make a new design. But with a few changes.
Use the RepRap concept and build it all using M8 threads, rods bults, washers and 3D printed parts.
Less pulses per revolution
Reuse any parts from version 1
I still had a strong DC motor laying around I could use
12V power supply 6.
150W 40V booster for driving the DC motor (PWM)
CAD design

The real thing

Works great!! All threads run in 8mm bearings.
Version 1.0
The concept was to use an old 60W sewing machine motor and gearing it down (about 1:10) for more driving power. A revolution disk generates pulses for timing.Tot control speed I used a Velleman kit. for the horizontal movement a stepper motor was used.
The pulses would generate interrupts on an Arduino Uno. Measuring the time between the pulses would make me able to calculate the steps and frequency needed for the stepper motor.
The CAD design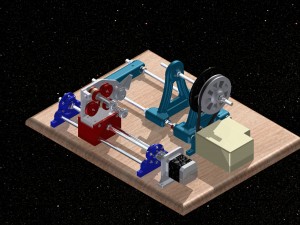 The real thing

Printed everything with my 3D printer (PLA plastic). All modelled parts are generatie from Autcad inventor using STL format. Parts are sliced with SLIC3R and printed with Repetier Host.
The results

Unfortunately it failed:
The speed control chops 230V but as all windings within the motor as connected in series power drops dramatically. Unsuable.
There were too many pulses going to the Arduino leading to errors.
The supports for the horizontal movement were too weak.